During a business trip in November 2001, I made a side trip to Sterling/Voluntown, CT in order to photograph the
headstones in the Ames Cemetery. The Ames Cemetery is in the middle of a cornfield. It is surrounded by a short fence
of rocks. The cemetery is in disarray, headstones are broken, falling over. There are great heaves in the ground like there
were collapses which were never filled. While I was very happy to find the grave sites (in the late 1980's I went to
Sterling and the people I spoke with in the Clerks Office did not know where the Ames Cemetery was) I was very
sad to see the condition it is in. I can only guess that there are also graves which no longer are marked.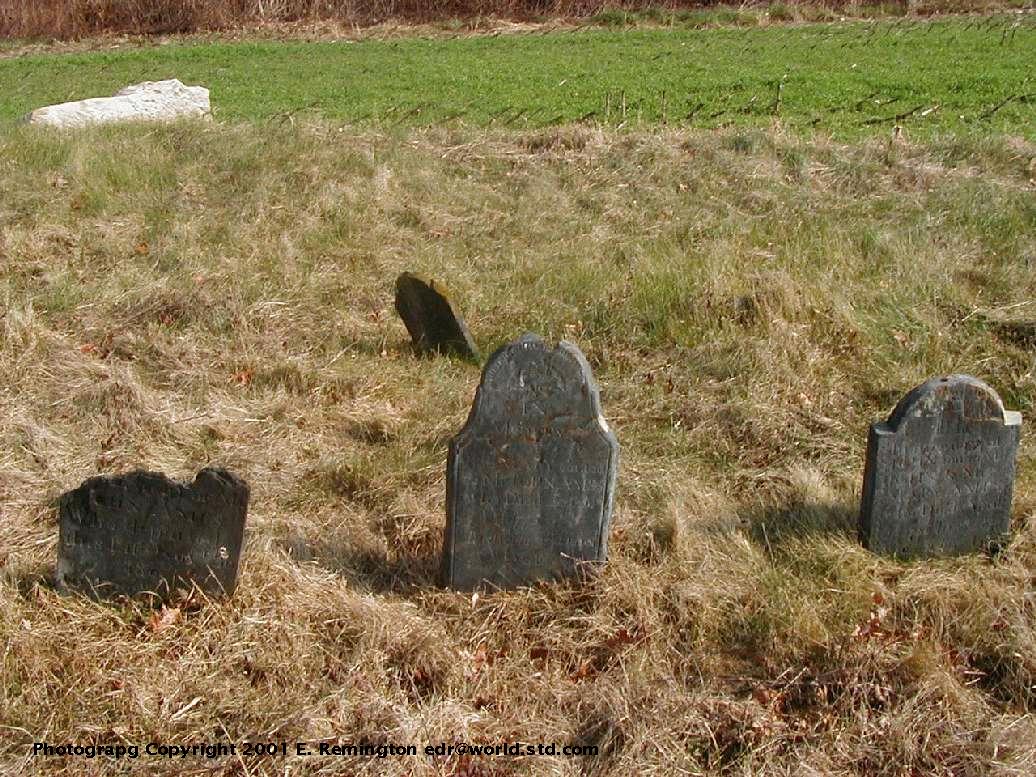 It did not occur to me the day I was there that the Large white block in the background might also be some type of toppled monument. If anyone can check this out please contact me.

---
Copyright 2001-2005 E. Remington(edr@eremington.com)